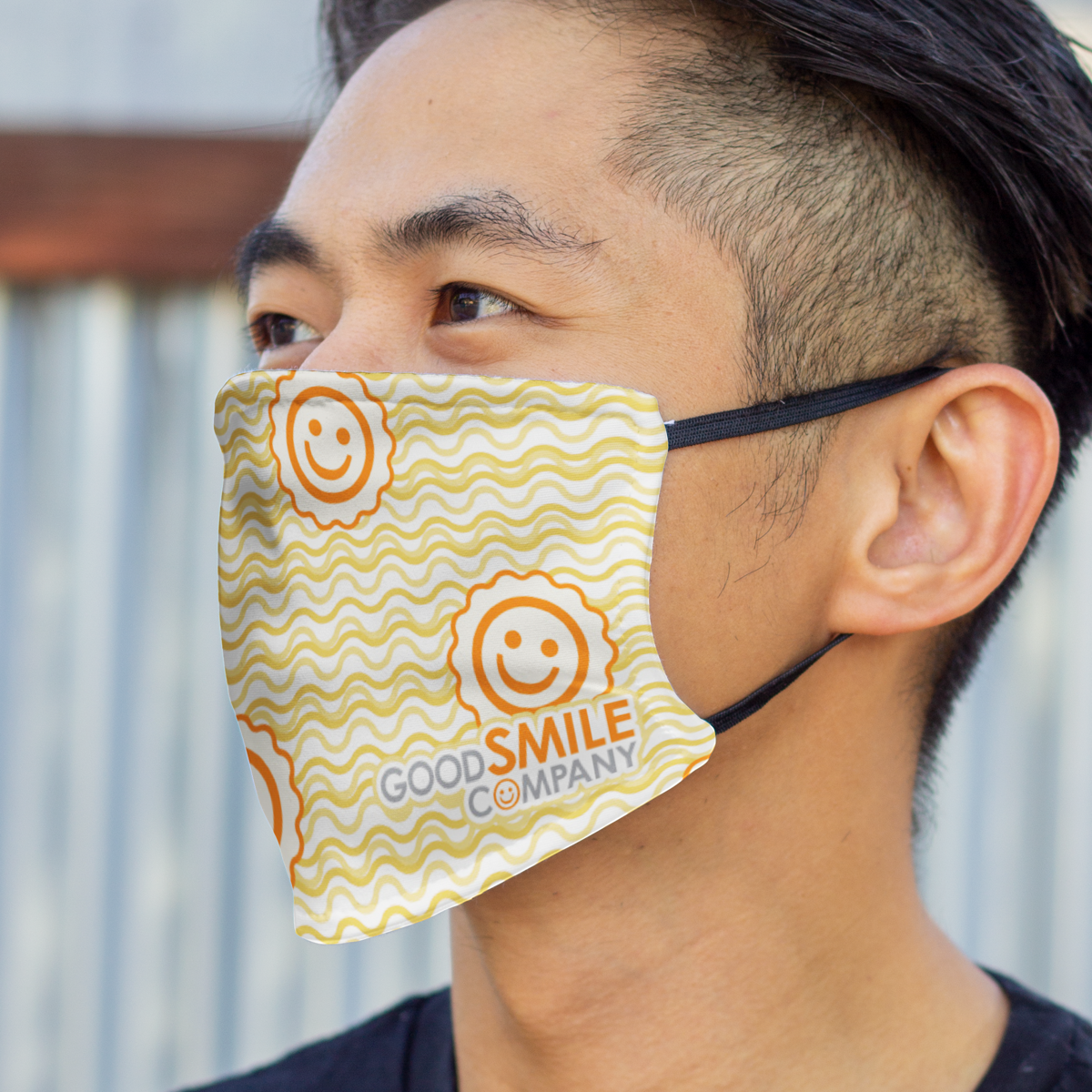 Description
When you buy this face mask, we will match your purchase and donate a mask to Sherman Oaks Hospital/Safe Place For Youth. Together we can help others!
For more information click the link in our HERE
Ramen Noodles Face Mask, GoodSmile art
Double-layer face mask with elastic ear loops
- Size: 7" x 4.35"
- Reuseable
- Outside printed material: Polyester/Spandex
- Inside material: Cotton
- Made in the China
These are not direct substitutes for N95, surgical and procedural masks.
Please Note THIS PRODUCT IS NOT MEDICAL GRADE PROTECTIVE EQUIPMENT. WEARING A FACE MASK MIGHT PROVIDE SOME DEGREE OF PROTECTION, BUT DOES NOT REPLACE PRECAUTIONS LIKE SOCIAL DISTANCING AND THOROUGHLY WASHING HANDS. THIS PRODUCT IS NOT PROVEN OR TESTED TO BLOCK CORONAVIRUS / COVID-19. FOLLOW THE LATEST ADVICE OF THE CDC AND YOUR OWN HEALTHCARE PROFESSIONALS AS TO BEST KEEP YOURSELF SAFE.
Care instructions: Machine washable with hot water and detergent. Machine dryable.
ALL SALE FINAL - NO RETURNS ON THIS PRODUCT

---
Recommended
---
---
---
Ramen Noodles Face Mask
Glee Mask

$9.00

Ramen Noodles Wallet

$10.00

Sleep and Good Wallet

$10.00

Smug Mask

$9.00

Motivated Mask

$9.00