Description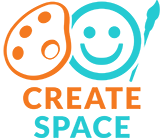 Designed by
Officially Licensed Merchandise Designed By Fans
Quaggan Expressions, Guild Wars 2 fan art by Swirling Style.
Double-layer face mask with elastic ear loops
- Size: 7" x 4.35"
- Reuseable
- Outside printed material: Polyester/Spandex
- Inside material: Cotton
- Made in the China
These are not direct substitutes for N95, surgical and procedural masks.
Please Note THIS PRODUCT IS NOT MEDICAL GRADE PROTECTIVE EQUIPMENT. WEARING A FACE MASK MIGHT PROVIDE SOME DEGREE OF PROTECTION, BUT DOES NOT REPLACE PRECAUTIONS LIKE SOCIAL DISTANCING AND THOROUGHLY WASHING HANDS. THIS PRODUCT IS NOT PROVEN OR TESTED TO BLOCK CORONAVIRUS / COVID-19. FOLLOW THE LATEST ADVICE OF THE CDC AND YOUR OWN HEALTHCARE PROFESSIONALS AS TO BEST KEEP YOURSELF SAFE.
Care instructions: Machine washable with hot water and detergent. Machine dryable.
ALL SALE FINAL - NO RETURNS ON THIS PRODUCT

---
Recommended
---
---
---
Quaggan Expressions Mask
The Cute Fisher Canvas Wallet

Made To Order

Guild Wars 2

$10.00

10th Anniversary Logo Long Sleeve

Made To Order

Guild Wars 2

$30.00

Aurene's Evolution Backpack

Made To Order

Guild Wars 2

$11.00

Griffon Plush

Available Now

Sale

Guild Wars 2

$25.00

No Mount Parking Tote Bag

Made To Order

Guild Wars 2

$18.00