Description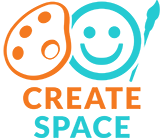 Designed by
Officially Licensed Merchandise Designed By Fans
Hatsune Miku Cozy Pins, art by Nina
---
Stay cozy with our Hatsune Miku Cozy Enamel Pins!

Featuring your favorite Piapro characters Hatsune Miku, Meiko, Luka, Kaito, and Rin & Len etched in a shiny sterling silver metal with enamel finish, designed by Nina! Collect all 5 colorful pins and show them off to your friends!
---
Hatsune Miku Cozy Pin Set Fetaures:
- Set includes: Hatsune Miku, Rin and Len, Kaito, Luka, and Meiko Character Pins
- Available to buy individually
- Silver Metal Finish
- Enamel fill
- Deluxe clutch
​- Measures about 2"
---
Recommended
---
---
---
Hatsune Miku Cozy Pins
Hatsune Miku Tie

$15.00

Pop Star Game Case

FFBF

Made To Order

Hatsune Miku

$18.00

Sound Gimmick Art Print

FFBF

Made To Order

Hatsune Miku

$26.00

Zebra Tablet Case

FFBF

Made To Order

Hatsune Miku

$22.00

Bad Sector Mousepad

FFBF

Made To Order

Hatsune Miku

$20.00