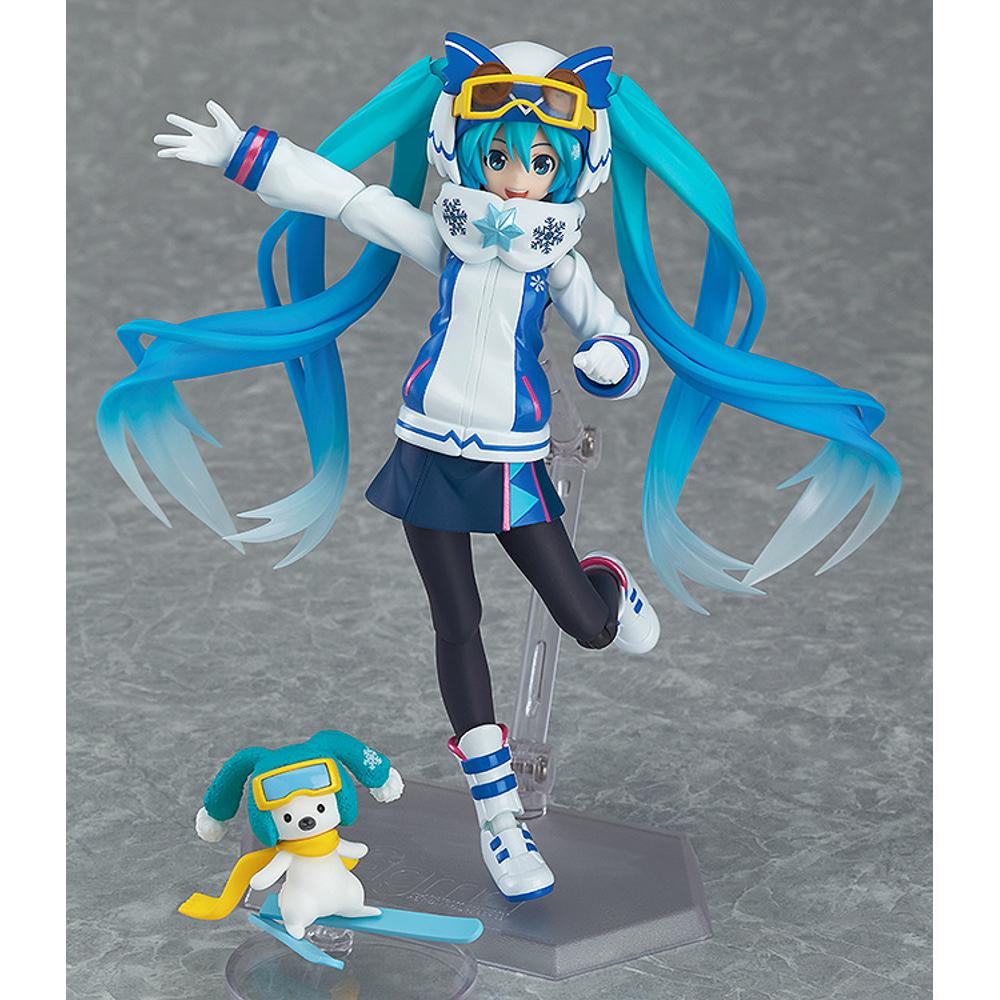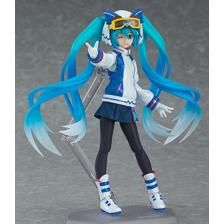 figma Snow Miku: Snow Owl ver.
Description
The Winter songstress is skiing down the slopes as a figma!
Snow Miku has reached its 7th anniversary this year, and once again this year's design from piapro was decided by fans during a NicoNico Live Broadcast! The theme for this year was 'Winter Sports', and the winning design was this cute and energetic design illustrated by Kotatsu Otogi, which has now been transformed into a figma! Rabbit Yukine is also of course included with her!
She comes with three expressions including an energetic smiling face, a playful expression as well as a cute winking expression!
Skis with ski pokes made in the image of musical notes, as well as a snowboard and skis for Rabbit Yukine are all included.
Her neck warmer and scarf can both be attached and removed as you see fit, to match various different situations.
An articulated figma stand is included, which allows various poses to be taken.
Sculptor: Max Factory (Shinji Koshinuma)
Originally exclusive at: Wonder Festival 2016 (Winter) WONDERFUL HOBBY LIFE FOR YOU!!
*Max 2 Available Per Person. Stock is limited.
**This product doesn't qualify for Free Shipping
Specifications:
Painted ABS&PVC non-scale articulated figure with stand included. Approximately 135mm (5.31 inches) in height
Manufacturer: Max Factory
---
Recommended
---
---
---
figma Snow Miku: Snow Owl ver.
Sakura Miku Nesoberi Plush- Wink

Available Now

Sale

Hatsune Miku

$19.99 $13.99

Hatsune Miku Project DIVA Arcade Future Tone SPM Figure "Natural"

Available Now

Sale

Hatsune Miku

$19.99 $13.99

"Hatsune Miku" Series Lay-down Plush "Hatsune Miku" Christmas 2019 ver B: Smile

Available Now

Sale

Hatsune Miku

$19.99 $13.99

figma Snow Miku: Snow Bell ver.

Available Now

Hatsune Miku

$55.00

Year of the Pig Happi Coat

Available Now

Hatsune Miku

$65.00