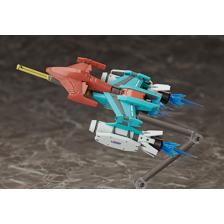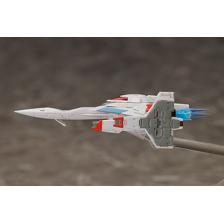 figma Galaxian Galaxip GFX-D001a / Galaga Fighter GFX-D002f
Description
A deluxe set featuring two Galaga Fighters!
From Galaxian and Galaga come figmas of the Galaxip and Galaga Fighters!
· The ships have been brought to life by mechanical designer Kanetake Ebikawa, who has revised the designs of the ships to be brought into figure form. They've been recreated based on the original pixel illustrations from the game with various details added in based on the revised designs.
· figma joints are utilised for attaching effect parts to the ships.
· An articulated figma stand is included.
· Connectable joints are included on the wings of the Galaga Fighter, allowing you to dock two ships together and recreated Dual Fighter Mode*
*2 sets are required to recreate Dual Fighter Mode
Sculptor: FREEing
Specifications:
Painted ABS&PVC non-scale articulated figures with stands included. Galaxip: Approximately 130mm (5.12 inches) in length. Galaga Fighter: Approximately 110mm (4.33) in length.
Manufacturer: FREEing
---
Recommended
---
---
---
figma Galaxian Galaxip GFX-D001a / Galaga Fighter GFX-D002f
figma Splatoon Boy: DX Edition

Available Now

Splatoon/Splatoon 2

$131.99

figma Splatoon Boy

$64.99

figma Master/Female Protagonist

$61.99

figma Anti-Mage

$50.00

figma Pharah

$89.99