Cosmic Wanderer Sticky Note Set
Description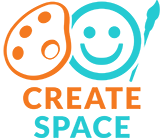 Designed by
Officially Licensed Merchandise Designed By Fans
Chibi Team Hatsune Miku Sticky Note Set, fan art by wawa
---
Hatsune Miku's star continues to rise ever higher--and now it's breaking through the stratosphere with our Cosmic Wanderer Collection! Join Miku and her friends Luka, Kaito, Meiko, Rin, & Lin as they explore the cosmos together (in their own unique ways of course!).
Our Cosmic Wanderer Stick note set is perfect for keeping you grounded when your mind is off in orbit! Have a thought or need a reminder? Just jot it down and stick it in a place you'll easily see it later!
---
Product specs:
Set includes 2 - 50 sheet packs of stick notes each. Two 2 designs in each pack
Specifications:
3" x 3"
---
Recommended
---
---
---
Cosmic Wanderer Sticky Note Set
Astronaut Miku Mousepad

FFBF

Made To Order

Hatsune Miku

$20.00

Miku World Mousepad

FFBF

Made To Order

Hatsune Miku

$20.00

Bad Sector Art Print

FFBF

Made To Order

Hatsune Miku

$26.00

R + L Style Art Print

FFBF

Made To Order

Hatsune Miku

$26.00

Astronaut Miku Game Case

FFBF

Made To Order

Hatsune Miku

$18.00