Astronaut Miku Acrylic Light Standee
Description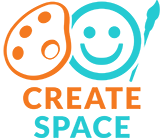 Designed by
Officially Licensed Merchandise Designed By Fans
Shoot for the moon and you'll land among the stars, which is clearly what Hatsune Miku strives for too! Bring home the brilliant star power of Miku and let her light up your night in this Astronaut Miku Acrylic Light Standee, with art by chemica!
Standee is 5.5" x 5.25" plus LED lighted base with 3 different selectable colors.
Battery or USB powered so you can use it anywhere.
---
Recommended
---
---
---
Astronaut Miku Acrylic Light Standee
Miku Zip Up Hoodie

Available Now

Sale

Hatsune Miku

$50.00 $7.50

SPACE MUSIC Raglan

Made To Order

Hatsune Miku

$35.00

Meiko Nendoroid Game Case

Made To Order

Hatsune Miku

Character Vocal Series 01: Hatsune Miku

Nendoroid Brand

$18.00

Miku's Rockin Performance Men's Tee

Made To Order

Hatsune Miku

Nendoroid Brand

$26.00

Miku Xylophone Men's Tee

Made To Order

Hatsune Miku

Nendoroid Brand

$26.00